Fall Inspired Hand Carved Stamp 'Hello' Wreath by Autumn Hathaway
Hello, and welcome! Let's jump right into my first blog post. For those of you who are new to my neck of the woods, I'm Autumn Hathaway and I'm a Stamp Carving Artist with a passion for sharing my art making and mark making inspiration and ideas. I have a YouTube channel where I share various mixed media projects and ideas for carving and using hand carved stamps; encouraging my audience to step into their own creative zone. I also am super active on Instagram where you can follow along and get an inside look at my daily life and art projects and I'm always looking for a good laugh over there, which I love to share.
With this blog, I'm taking the next step in my sharing journey. Nothing like putting yourself out there, right? I'm anticipating sharing more than just art here, as there are other things going on in the world of Autumn Hathaway.
This blog will be an additional way for you to learn more about my favorite art mediums, and you already know that handmade rubber stamps are always going to be at, or near the top of that list. It's also a great way for those of you who aren't fans of watching videos or being on Social Media to still be part of the fun.
Below you can also find all the ways you can get a front row seat on my creative journeys.
Sign Up for My Newsletter
If you haven't already, I invite you to subscribe to my newsletter so you can be the first to know when I have fun announcements, exclusive tips and tutorials, products for sale, art supply recommendations, and free art prints! You can sign up right here and get the art print below for free as my thanks for following along on my stamp carving adventures.
Hand Carved Stamp 'Monstera Leaves' Art Print by Autumn Hathaway
Subscribe to My YouTube Channel
Since I now officially consider myself a YouTuber...😂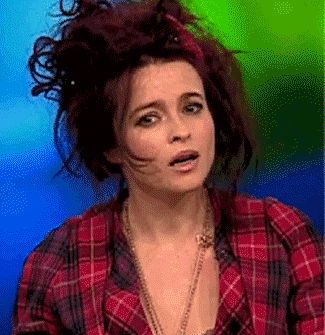 You'll want to subscribe to my YouTube channel here so you never miss out on fun new hand carved stamp videos and shorts that I post on the reg. If you are already subscribed to my YouTube channel, thank you very much.
Whether you're new to the stamp carving world or have been following along for a while, I always recommend checking out my best performing Hand Carved Stamps Made Simple video.
It's my top performer for a reason - people that find my channel want to know how to carve stamps. This video is easy to follow and offers many tips on how you can develop your stamp carving skills. So go check it out and it would be awesome if you watched it all the way through and gave me a thumbs up 👍 at the end. As a small business artist, every 'like', 'comment', 'share', and 'follow' is like a high five and helps me know I've inspired you.